If you are in a younger age-group, you have relatively more options to explore. You can compare premiums across insurers and port to one that offers lower premiums, provided the benefits offered remain the same. "Look for products that are popular and have not seen exorbitant premium hikes over 60-70 percent. Some companies tend to withdraw existing products and move policyholders to other products in their portfolio, but premiums could be much higher.
If you buy popular products that have been around for 2-3 years, the insurer will have less incentive to discontinue the product or hike premiums substantially," says Shrehith Karkera, Co-founder, Ditto Insurance.
How should I choose the product I should port to?
Since the exercise would be similar to buying a new policy, the approach should be similar as well. Cheaper premiums than your existing policy apart, look at features, the cashless network of hospitals, claims settlement record, digital support for policy and claim servicing, and so on. "Opt for policies with higher no-claim bonuses. This will allow you access to a higher sum assured, without paying an additional premium," says Bondia.
This is a useful feature for younger individuals as their chances of making claims are lower. Though this notion did get challenged during the COVID-19 pandemic, particularly the Delta wave in March-June 2021 in India, the fact remains that they are less likely to make claims compared to senior citizens.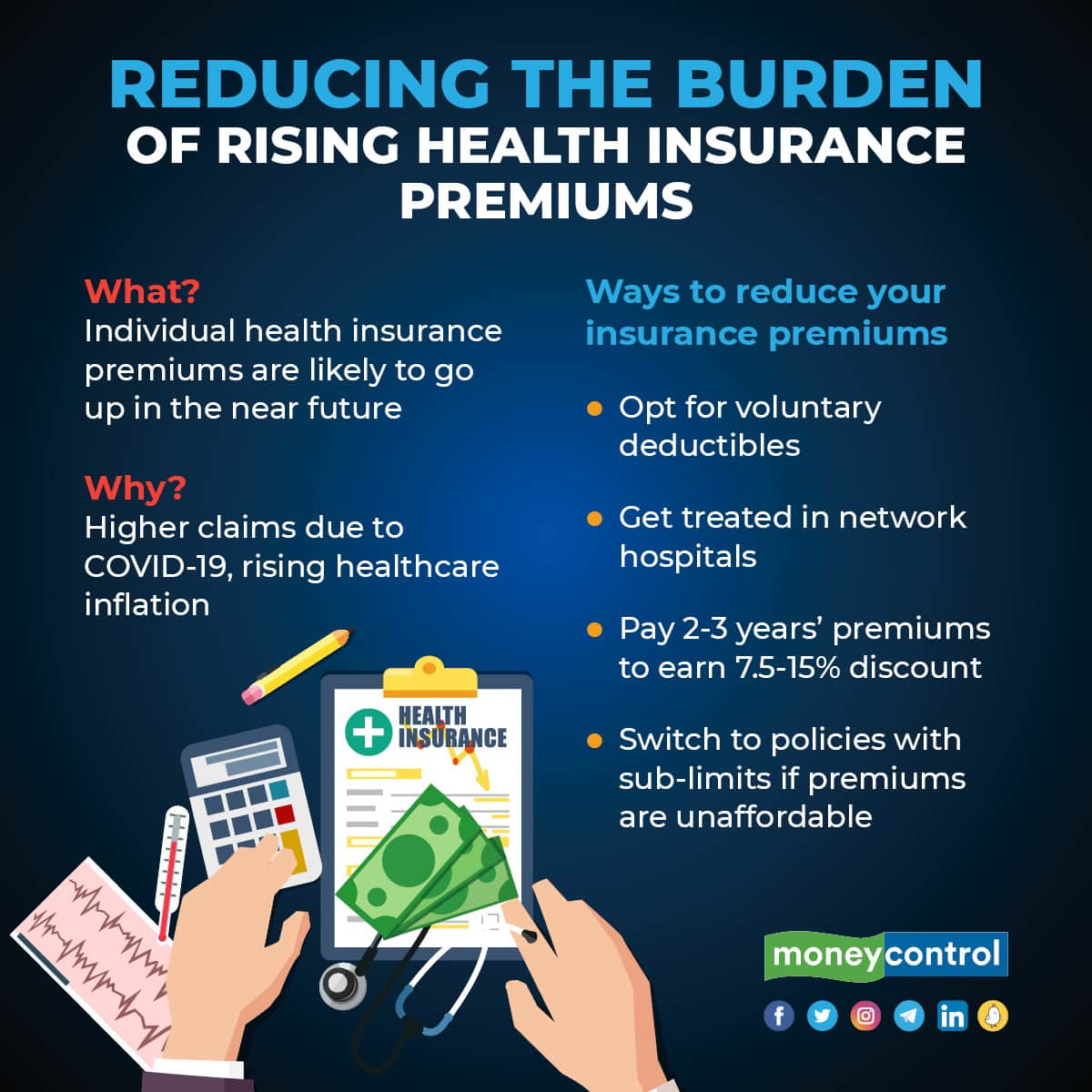 I can neither afford my renewal premiums nor premiums of comparable products from other insurers, but I do not want to let go of this protection cover. What are the options available for me?
In such cases, you might have to settle for products with certain restrictions and watered-down benefits. You can look at porting to health policies that offer voluntary deductibles – a small sun that you agree to pay from your own pocket in case of a claim – that bring down premiums. "For example, if you were to opt for a small deductible of Rs 15,000, your premiums could go down by 15-20 percent," says Amit Chhabra, Head, Health and Travel Insurance, Policybazaar.com. You can also consider paying premiums for two-three years at one go in return for a discount of 7.5-15 percent. "Some products offer a preferred partner network (of hospitals that offer cashless facilities) discount. Your premiums could be 15 percent lower, but with the limitation that you seek treatment from a select list of hospitals," says Chhabra. Insurers can afford to offer a discount in such cases as they would have negotiated better (read lower) rates for various procedures.